Looking up for the perfect side hustles for Nigerian moms Flaxx in this day and time can be pretty challenging, seeing that every mom has their own peculiarities and differences, streamlining  every mom to one mode of making passive income would be nothing but disastrous.
Being a stay at home mom can be very challenging, seeing the amount of work you have to put in just to make sure everyone else at home is doing great even when you don't feel good, one of the primary challenge almost every stay at home mom face is having to manage finances both for the kids, the home alongside her daily or monthly needs.
Hence the need to earn on the side and enable her meet other secondary needs and buy equipment's to make her job as a mom a little easier and faster. and so in this article, we will be analyzing 5 top side hustle ideas any stay at home mom can apply to earn money from home after sending the kids off to school. so without wasting so much time on the introduction, lets dive into today's article…
Best Paying Side Hustles For Nigerian Moms Flaxx Recommendation in 2022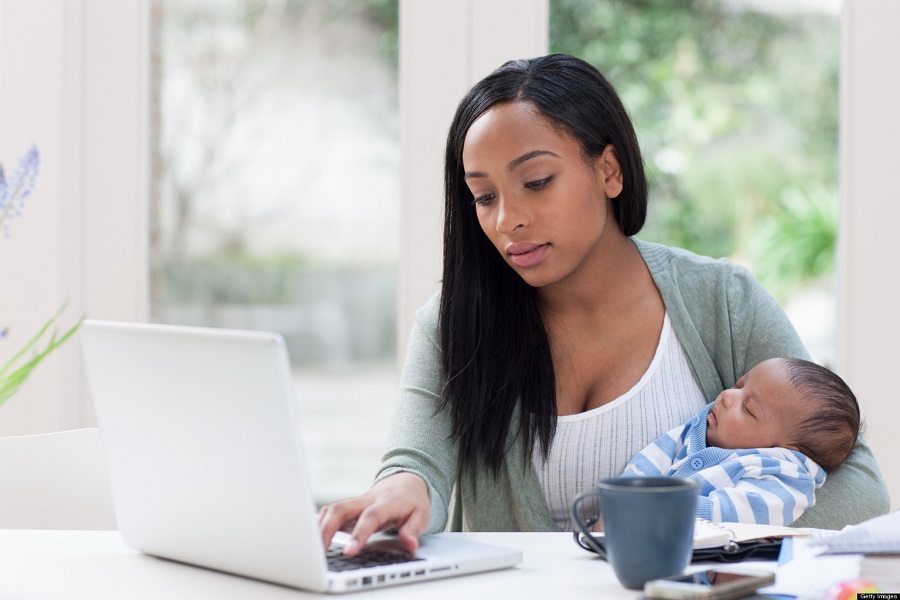 Here are some of the best ways any Nigerian mom can make a living and create extra financial proceed at the end of every month…
COMMERCIAL COOKING SERVICE
One of the best ways i recommend for any stay at home mom is commercial cooking, our mothers are naturally blessed with the gift of tenderness, care and the ability to satisfy our belly, back in the day when my mom used to be a stay at home mom, she wasn't literate and so she shyed away from almost anything that would put her on the spotlight or require her to to speak to a large number of people
She managed the allowances my dad provided but knew she needed to contribute her part to building the family, so she started offering food services to busy moms and families who didn't have the luxury of time to cook family meals, she offered the service per hour and got paid and gradually grew the business into a full fledged catering service when we were grown enough.
She made millions from food business in Lagos and still runs same business even till date, so offering commercial service to other busy moms or families in need for a good pay per hour should be what any mom looking to get extra income should look out for.
BLOGGING
This can be one of the most flexible jobs and profitable side hustle ideas for learned moms who love to write. You can earn an income from blogging by selling sponsored content and advertising.
Bear in mind that the blogging world is competitive and you will need to find a way to stand out from the crowd. Take your time, figure out what are you passionate about; how can you help others, and start dropping useful content on that subject. Starting your own blog isn't difficult once you have these first steps figured out.
You can also earn money with  freelance writing. Sites like Upwork and Fiverr allow you to freelance your services easily. Take jobs writing blog posts, ghostwriting books, or crafting press releases all from the comfort of your home.
BECOME A VIRTUAL ASSISTANT
If you are a person that has built strong skills in administration, typing, and Microsoft Office and have an idea on the use  of programs like Canva or Photoshop, then a Virtual Assistant is a perfect job for you. This job is primarily for computer-savvy Moms that  juggle between kids but still want to make extra money and desire the flexibility to work from their homes.
More and more businesses and individual entrepreneurs are outsourcing work to VA's now and turning it into a very profitable side hustle for moms especially. They're looking for reliable and organised administrators who can take over the jobs that they no longer have time to do. This might include data entry, typing, proposals and presentations, social media management or designing graphics.
For this job, you will need a good computer, access to the internet, and some discipline to be able to put aside enough time to get your assigned work completed.
BECOME A VLOGGER
Another brilliant side hustle idea for moms is starting a YouTube channel. It is easier nowadays, but the trick is in curating juicy enough content and maintaining the channel to attract enough subscribers to generate income out of it.
Watch lots of YouTube videos and do quality research to prepare yourself.  To monetize your YouTube channel, you must have garnered 4,000 hours of overall watch time on your channel within the past 12 months and have at least 1,000 subscribers. Once your YouTube channel becomes recognized,  you can begin to pitch for and also receive sponsorship and product reviews offers, etc. You'll need wit, charm, some humor and lots of oven-fresh ideas to succeed on YouTube.
MARKETING YOUR DIGITAL SKILLS
If you have grown competence in Graphic Design, Social Media Management, Digital Marketing, or fitness training you can go ahead to create an eBook, a video course,  an audio class, Whats App classes, Instagram business off your current business, or marital experiences for other Moms to consume.  You don't have to depend on Instagram followers to sell your eBooks or audio-books when you can sell them on Amazon, Okadabooks or Bambooks.
There are a million of ways one can sell digital products.  They  are sold everyday online and you too can make money off it especially if its going to remain a side hustle. Better still, you can acquire knowledge of any of these skills in a few weeks. No postage costs, no trips to the post office, just sell on your own website or one of your social media platforms.
CONCLUSION
Taking care of  the  home and family can be such exhausting business, whether or not you have a job, here's your chance to add an extra stream to what you already earn. Moms often take care of everything from balancing the grocery budget to putting away savings for their kids. For those looking to go the extra mile, consider one of these side hustles for moms to help grow your money and achieve your financial goals this year. i always love to hear from you, which side hustle would you love to try out?
RECOMMENDED:
Best Geegpay Alternative For Nigerian Freelancers in 2022 ( Flaxx.co)
Top Rating: Best Alternatives For PayPal In Nigeria| (Flaxx.co) 2022 Update
#1 Payonner Alternative For Nigerians 
6 Best Ways To Receive Payments From Abroad In Nigeria
Easiest Way to Open a Dollar Account In Nigeria Without Paying Anything in 2022
Best Tips to Open A PayPal Account That Can Receive Money In Nigeria In 2022
KDP/Amazon Bsr & Keyword Research SEO Tool Extension
A Step-by-Step Guide to Making Money Online With Foreign Clients- Proven Ways to Start Your Own Online Business
6 Proven Ways to Identify a Tech Bro (2022)
Hot Blogging Techniques to Make Your Content Rank Fast In Nigeria (2022)
3 Best Pay Per click Affiliate Programs in Nigeria And How To Get Started (2022)
Easiest Ways To Promote Jumia Affiliate Links On Facebook And Make Money In 2022